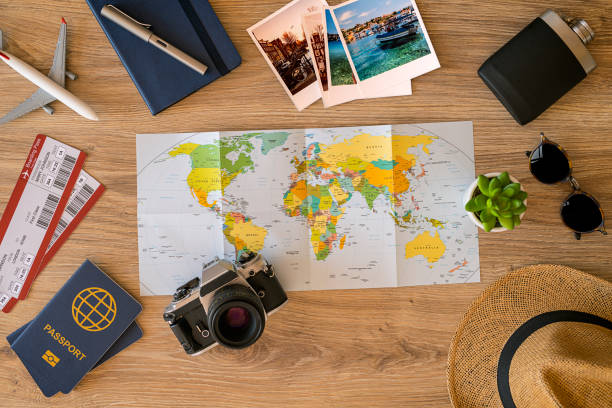 Exotic Locations I've Visited, From Asia to the Desert
As someone who grew up in the same city his entire life, I had never really experienced the joy of travel until about three years ago. I've seen Thailand's beaches and Hong Kong's bustling streets, two locations I never expected to visit since then. My blog is full of information on the places I have seen and the places I want to go in the future, so if you're thinking about taking your first trip but don't know where to start, come read it!
One of my favorite things to do in the world is to go outside of my comfort zone and immerse myself in other cultures. Thanks to my good fortune, I have seen many fascinating places, from the desert to Asia. I'm hoping to visit Europe soon as well. The most exciting aspect of traveling is discovering new places and learning about their history and culture.
Traveling has always been one of my favorite pastimes. I recall constantly asking my parents to take me on a family vacation when I was a kid. The independence I now have as an adult has enabled me to explore even more intriguing places. Although I have seen several beautiful places, there are many more that I wish to visit eventually. That is why I have decided to start the Timothy Newman Luxembourg blog; to share my love of travelling with others and hopefully inspire them to get out there and explore the world for themselves.
Consider these ideas if you're considering a journey to a new location. Plan ahead of time and understand what you want to see and do to make the most of your holiday. Don't overburden yourself with heavy luggage; only bring the essentials. Nothing is worse than being unprepared when you're in a new place. Place oneself in unusual situations: Explore the unfamiliar area, no matter how unpleasant it may be. You may just find that you love it!
Make friends with the locals: They can give you insider tips on what to do and where to go for the best experience. When traveling, it's best to keep a lighthearted attitude because you never know what kind of unforgettable experiences lie ahead. Throughout my travels, I've made memories with folks from all around the globe. A shared spirit of exploration and curiosity united them all. This represents independence, which is something I chase after in my day-to-day life and on my travels.
I have fond memories of family car vacations across the United States when I was a kid. When I was older, I decided to strike out on my own and see the globe. The locations I've been to and the things I've done are absolutely extraordinary. My travels have exposed me to the diverse cultural customs of many nations. Traveling has enabled me to do two things I enjoy: discover new cultures and try new delicacies.
A Quick Overlook of – Your Cheatsheet